The goverment proposed to change registration fees. It is now expected that non-european student, or without the status of 'résident', has to pay about 3770 €/ year. Up-dated information here (in french)
cost of living in Pau
The cost of housing is one of the lowest in France. In shared flat, you can find from 200 € / month.
Pau has airport, train station, coaches station. Bordeaux and Toulouse are less than a two-hour drive away. Biarritz and the Atlantic coast are an hour away. Spain is an hour away.
Like any student city, nightlife is rich. For cultural activities, many shows (theater, concerts) are available throughout the year for this city of 150,000 inhabitants.
For sports activities, Pau presents unique features in France. It is possible during the weekend, to surf the waves of the Atlantic on Saturday, and to ski on Sunday. All sea and mountain activities are fully accessible.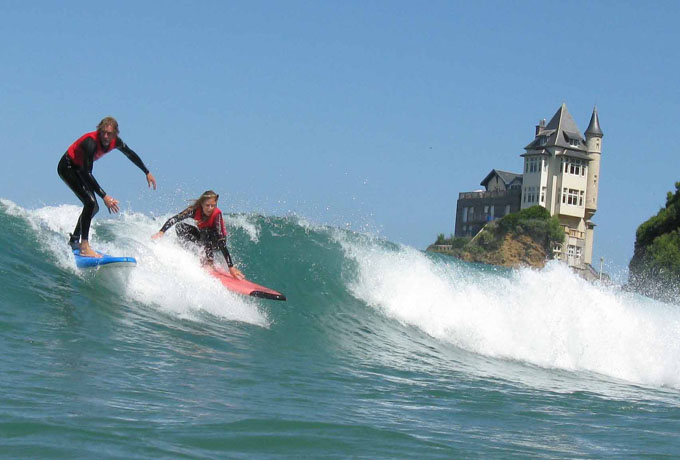 Biarritz, one-hour drive
Gourette, less than one-hour drive
UPPA is a human-sized university (12,000 students), where courses and research laboratories are very close. You will not waste time in transport and you will be able to devote yourself fully to your studies and other activities. Research laboratories are efficient, with dynamic and recognized researchers.
The environment for the energy professions is reinforced by the E2S research program and its Carnot institute.
Pau is a mini Houston where many oil companies are present. The Avenia Pole lists on its website all the companies present in the city of Pau.
Are you still hesitating  ?